From PHOTOWORKSHOP.COM


Workshops and Events
Sundays In NY, Composition Workshop
By DE Contributor
Mar 2, 2012, 08:21



Everyone has some form of camera from cell phones to DSLR's. In fact, photography is now considered the most widely popular medium of creative expression in the world! We are inundated and overly stimulated with photos. And there's a reason, they hold tremendous power as illustrated in the media, the fashion world, advertising, to our personal lives. In the Sundays in NY sessions, we use compelling and persuasive tools to expand our vision and style, documenting what we are seeing in real life to a higher level. Whether it's a hobby, a profession or merely a creative inspiration, there's something in it for all ages to explore and enjoy with little or no preparation. Or is there?

Sundays in NY was created by documentary and travel photographer, Judith Farber as a fun, creative stimulating group activity on a Sunday in New York (after reading The NY Times of course!). Since everyone has some form of camera, what better place to test your imagination than on the streets in one of the most exciting cities of the world.

The Sundays in NY began with Composition Workshops which have become so popular that the sessions were expanded to Saturdays along with the new addition of classes that complement the street workshops. The Technical workshop - learn the functions of your camera, the Night Photography workshop - learn how to get great shots in the most exciting nightlife city in the world, and the NEW online Image Review Session - learn the crucial secret tool of self-editing, which photos to save, how to enhance them, which photos don't work, all with a better understanding of your personal style and what your eye is drawn to (this one always changes how and what you shoot).

All cameras from a point and shoot to professional SLR/DSLRs are welcome, including all photo levels, beginners to professionals.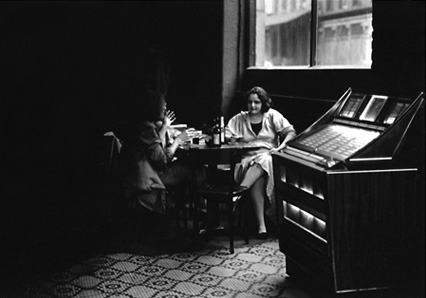 (c) judith farber

Where ever you are on your photo journey, there are specific steps and classes to take to further your skills. Here is some order to that process:

1. Purchase a good point and shoot or DSLR camera that is comfortable to hold along with chosen lenses that give you the capability to do what you need from what your eye is drawn to
2. Take Technical classes (beginner to advanced) understand the functions of your camera so it becomes a no brainer
3. Take Composition sessions learning "The Art of Seeing," perfect framing while finding your style
4. Get your images Critiqued, with feedback in how/what to do to improve your photos going from blah to great, become skillful at self-editing
5. Acquire the skills to use Post Processing tools to manipulate your photos. Post Processing software varies from simple iPhoto, Picassa, Adobe Photoshop Album Starter Edition 3.0 (free), to Adobe Photoshop Elements (approx. $110) to the more complex, Adobe Photoshop (latest is CC) and added workflow management tools of Apple Apertur or Adobe Lightroom Take Private Photoshop or Lightroom session.
6. Have fun with it. Share and display your photos. Use them as gifts.
7. Practice! Take specialized classes that might include Portrait, Landscape, Still Life, Studio, Lighting, Architecture, etc.

Special report, The Art Of Seeing

Click on the Workshop section for registration and further detailed information, and begin your journey today!



© Copyright by PHOTOWORKSHOP.COM