From PHOTOWORKSHOP.COM


Education and Inspiration
The Mountains That Made the Man, tribute to Ansel Adams
By Robert M. Poole
Oct 11, 2011, 09:18



A portfolio by Peter Essick pays tribute to Ansel Adams and the craggy California wilderness named in his honor. Below is an excerpt from the current article found in the National Geographic October 2011 issue.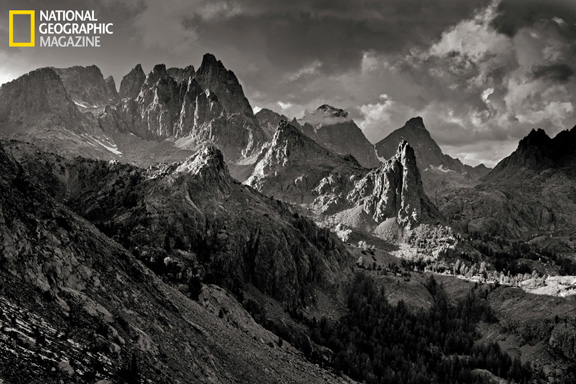 Rocky spires known as the Minarets rise above 12,000 feet in the Ansel Adams Wilderness (c)Peter Essick/National Geographic


On his first trip to the Sierra Nevada, in June of 1916, Ansel Adams went armed with a camera - a Kodak No. 1 Brownie - and started shooting.

"I expect to be broke if I keep up the rate I am taking pictures," the budding 14-year-old photographer wrote to his Aunt Mary in San Francisco that summer. "I have taken 30 already."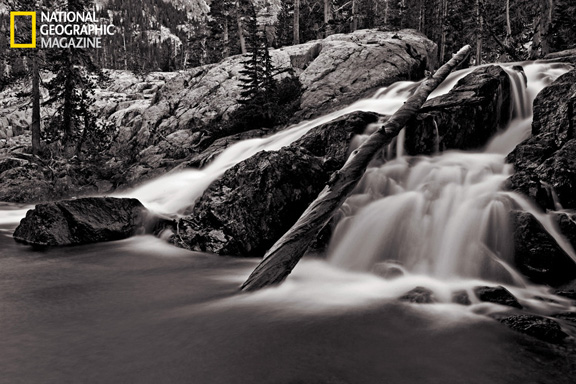 Melting snowpack sluices down Shadow Creek (c)Peter Essick/National Geographic


He kept shooting for almost seven decades, until his death at age 82 in 1984, by which time he had become a world-famous photographer and a powerful voice for wilderness. Although he traveled far and wide, he returned again and again to the Sierra - "a noble gesture of the earth," in his phrase - for the adventure, artistic inspiration, friendship, and solace he found among its jagged granite peaks, snow-swept passes, and brooding skies. His uncompromising portrayal of these subjects still draws pilgrims to the wilderness that bears his name, deep in the heart of the High Sierra, in hopes of seeing what Ansel Adams saw there.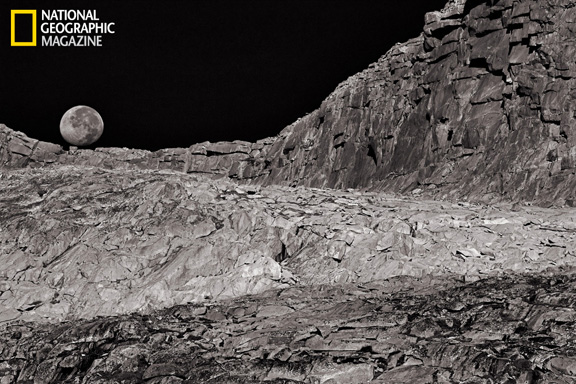 A setting moon makes a fitting backdrop for a lunarlike landscape near Donohue Pass (c)Peter Essick/National Geographic








Click here to read the full article in the October 2011 issue of National Geographic

(c)Peter Essick/National Geographic
Photographer, Peter Essick counts Ansel Adams as a major source of inspiration for his career.

Robert M. Poole's latest book is On Hallowed Ground: The Story of Arlington National Cemetery.











© Copyright by PHOTOWORKSHOP.COM