Last Updated:

Dec 15th, 2012 - 23:02:00
---
When I think of Myanmar (Burma), so many images come to mind. Golden temples, monks and the most gorgeous lake I have ever seen. The overwhelming amount of dazzling pagodas is just one of the reasons why Myanmar is known as the Golden Land.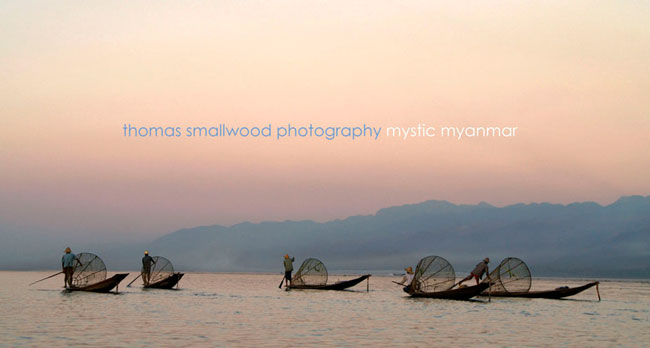 Everyone said, boycott, don't go; it's a country that's in the grip of the military. Once I decided to go, I entered a beautiful place, and took a step back to a land that time forgot. The most wonderful and gentle people greeted me. Monks everywhere and every age are the rock stars. This is the authentic Asia, a photographer's wonderland. The fun loving and engaging people return every look with a smile. It's important to spend your money at places in Myanmar where the funds will go directly to the local people. Even though communication back home is very difficult because email and telephone service are blocked, the people find ways to get messages out.

It's Myanmar where you encounter men wearing the skirt-like longyi and women smothered in the traditional make-up thanaka that resembles an unsettling tribal mask. Mysterious and compelling, Myanmar is an amazing photo opportunity not to be missed.

Yangon Shwedagon Pagoda, one of the world's best-kept secrets, is spectacular. The dome of this huge pagoda is covered in 60 tons of gold. It stuns in its glowing beauty. I didn't want to leave it. At night the pagoda is bathed in light while people pray and shimmer in the afterglow. A photo cannot capture the scope and scale. Shwedagon Pagoda is the single most important Burmese pagoda and Buddhist religious site. In 2006, the capital was moved to Naypyidaw but Yangon remains the business, cultural, and intellectual nucleus of modern Burma.

Bagon. Imagine a painting of an ancient religious city. You see the city scattered across the plains lost in a haze of light. Where do you focus? Temples peek out beyond where one can see clearly. You could visit the temples by horse drawn carriage or by van. But the thing to do is climb up high on a great temple to watch and try to capture the sunset in a photo.

With over 4,400 temples in an area the size of Manhattan, your most pressing question might be where's the best place to take pictures?

The temples were built over hundreds of years, with each successive ruler leaving his mark in a different way. As a result, the temples are a variety of styles, shapes, and the sizes range from tiny to huge. Some of them have beautifully painted interiors. Others have wonderful and huge stone-Buddha statues in varying positions. In several interiors I photographed monks moving down dark and mysterious inner halls as the natural light poured in from different doorways. I wish I had more time to visit these unbelievable religious structures, but perhaps luck will be with me if I return.

Inle Lake an ethereal watery world of floating gardens, stilted villages and crumbling stupas. Inle Lake is an absolute must. The sky reflects into the water as your boat creates ripples and another heavenly photo opportunity! Inle Lake is paradise, a place to drift and dream. The friendly Intha people are known for their upright on one leg rowing technique. They support themselves by tending vegetable farms on floating gardens. Inle Lake deserves to be savored. You cannot stop from taking a picture.

Not too long after the return from Myanmar, Aung Suu Kyi, the democracy heroine and 1991 Nobel Peace Prize recipient (Our Lady as she is called by her countrymen and women), was released from seven and a half years of near total isolation by Myanmar's military government. After decades perhaps Myanmar really is changing and opening the doors to the world.

For me, one trip is just not enough. Myanmar is a country that stirs your emotions, stimulates your senses and stays with you long after your return. I hope my photos take you on a short journey to this amazing, mystic place.



About Thomas Smallwood:



Thomas Smallwood is always ready to go. As Creative Director for top advertising agency Leo Burnett, and major retail fashion chains, he has headed up some legendary campaigns such as Virginia Slims 'You've Come a Long Way, Baby' and 'It's a Woman Thing.'

For years he traveled the world directing international top photographers to get that right photo that makes a campaign come to life.

To make a more personal statement, he began taking his camera everywhere in order to capture the great locations and expressive faces he encountered around the world.

These days, his joy is to photograph and capture the beauty of the world no matter where he finds it...Africa, India, South America, Vietnam, Cambodia
and now, Myanmar.

This article brought to you by PHOTOWORKSHOP.COM. Let us know if you found this article useful and tell us what kinds of articles you'd like to see in upcoming issues. Send your comments and ideas to the editor.
Top of Page